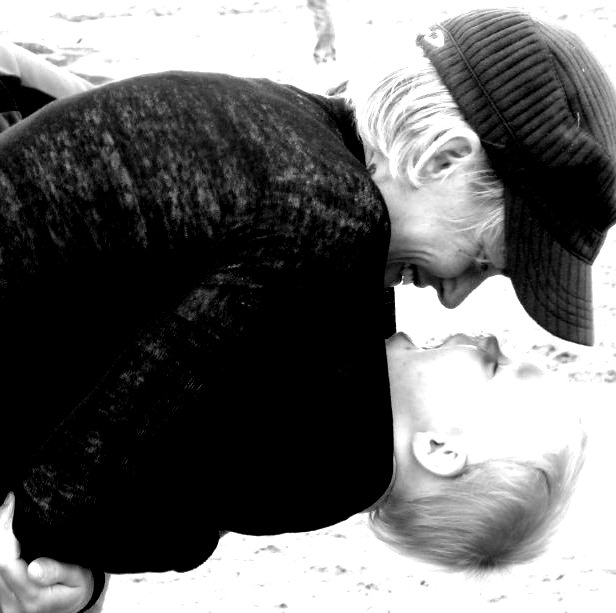 …we're in bed, and my husband leans in, and i ask him to tell me, just one more time. "but why?" he says, this farm-boy that walked me through my relapse when i was 23. "don't you know it by now?" he says.
i shake my head. "tell me again," i say.
"i love you." he pulls me close. "i've never stopped loving you," he says. "and i never will."
i let him kiss me then.
and i'm learning to stand up for myself this way, to treat my body with kindness. and i know it has nothing to do with me. i know it has everything to do with me being a product of God's genius. his hands molding dust into skin into breath.
he's the one who makes me beautiful. so i sit boldly at the kitchen table in the afternoon light and eat a bowl of ice cream, my sons beside me, eating theirs, because we need to do this together, this life. this learning to eat, this learning to be gentle with ourselves and others. …
(so delighted to be over HERE at (in)courage today where Chasing Silhouettes is being featured as a Fall Recommended Read… won't you join me?)
ALSO, She Loves Magazine is doing a BOOK CLUB featuring Chasing Silhouettes HERE through the month of November, so purchase the book for only $10 at Amazon, and join the study group! we're considering these questions together, today:
1. What was your view of God like when you were young, and what factors influenced this view of him?
2. How has your view of God changed since then, and why?
3. What was your view of food like when you were a child, and how has that changed? What factors have influenced how you view eating and mealtimes in general?
4. How do you talk about God and food within your homes, with your children? Do they/you associate God and food with love, or fear?
5. How do you seek to affirm your children, and to speak their love language to them?
6. Is being skinny important to you? If so, why?
7. How do you talk about yourself around your children and husband?
8. How does your husband talk about himself, and others, around you and your children?
9. What are some efforts that can be made by yourself and your husband to foster a more affirming,positive environment when it comes to food, faith and self-confidence?
10. Do you suspect yourself, your husband, your children, or any other loved one of having an eating disorder, and if so, why?